Tak: Wolf and Hawk Metal Capstones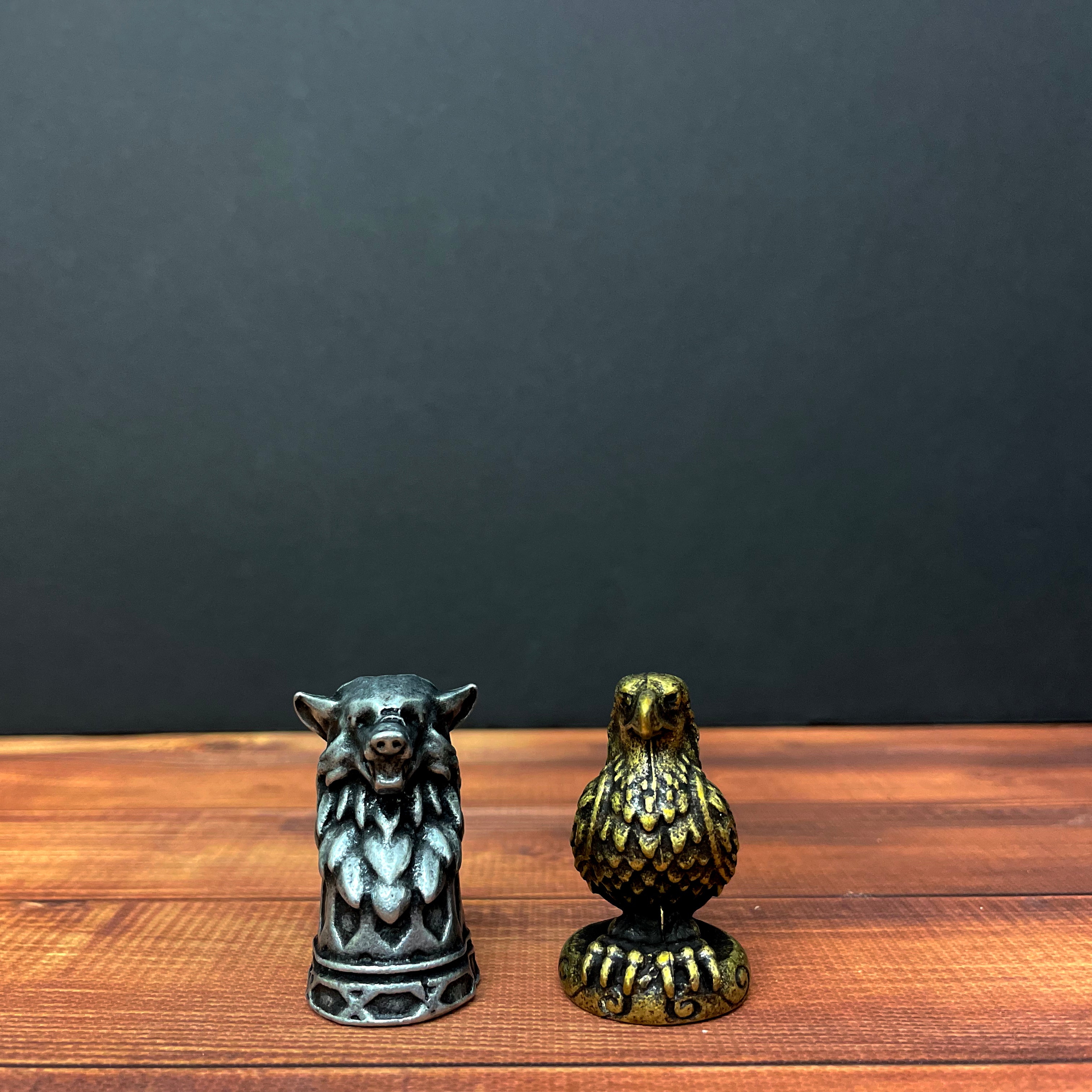 $20.00

Regular price

Sale price

Unit price

per
$20.00

Regular price

Sale price

Unit price

per
Tak: Wolf and Hawk Metal Capstones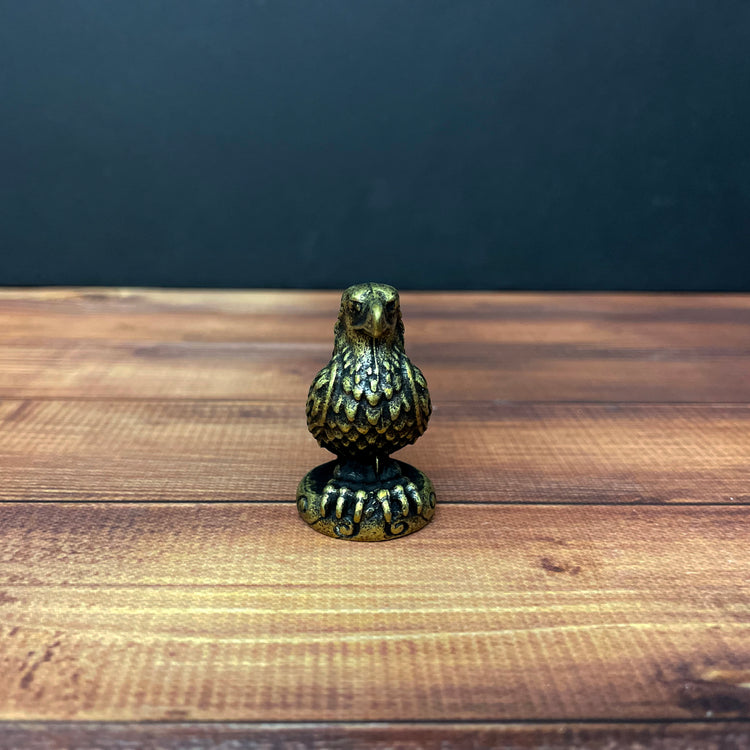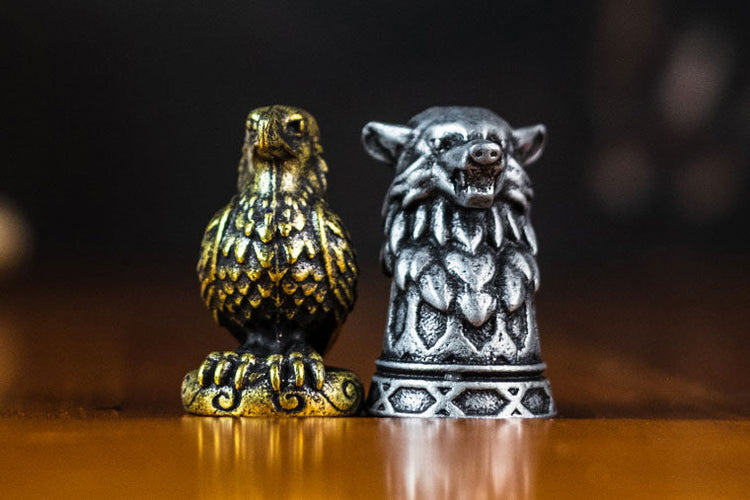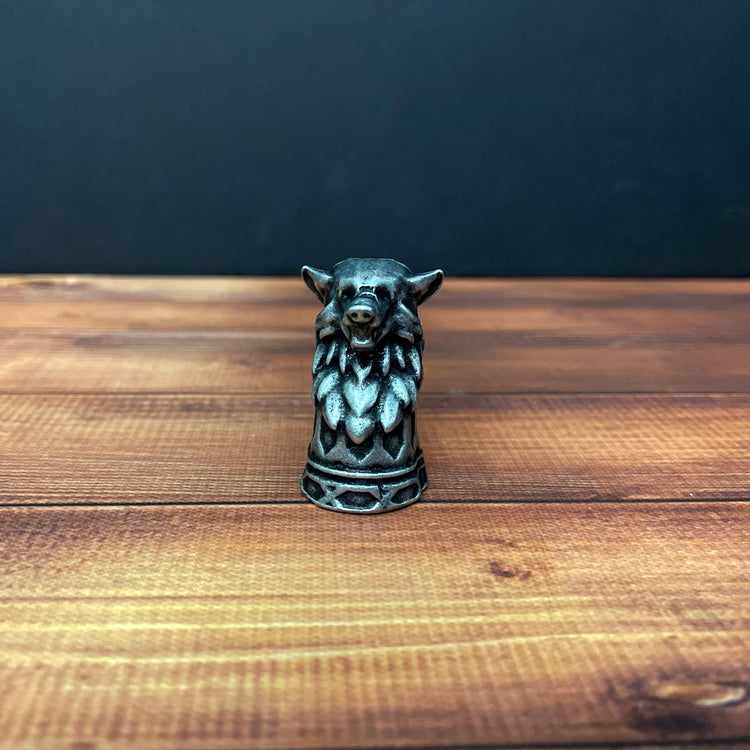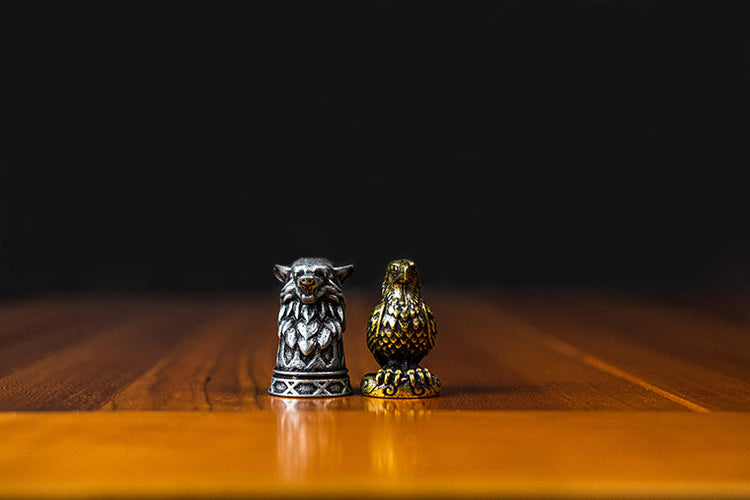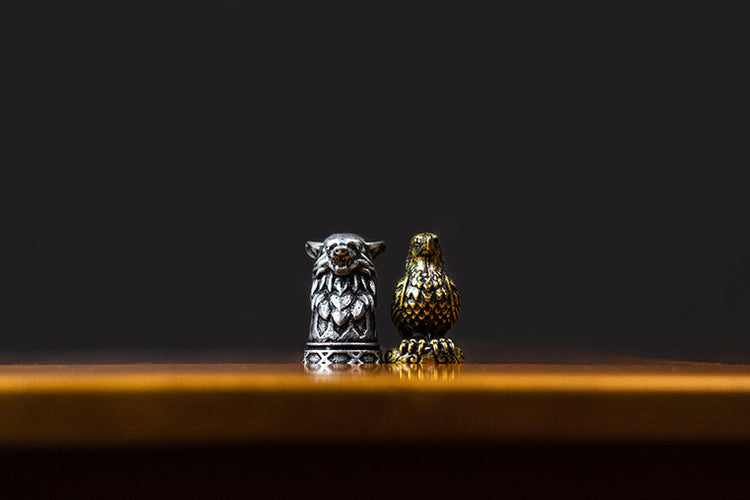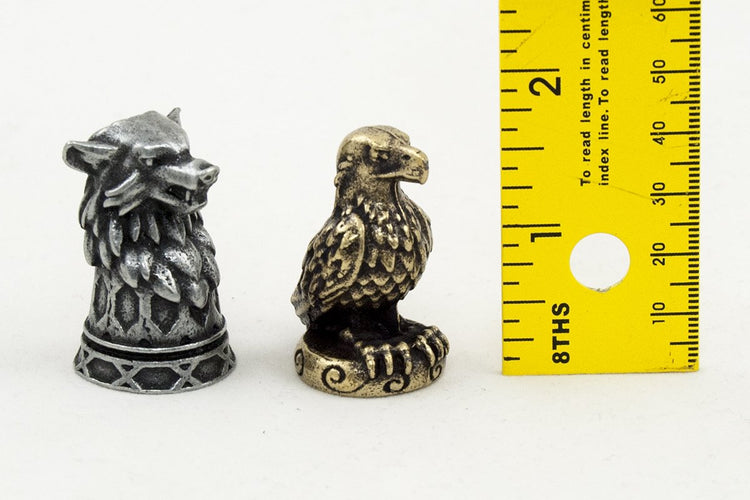 description
Details
Creator Bio
Cast by the good folks at Eleven Metal, these hefty all-metal pieces have a pewter and brass ox finish with a zinc core. Buy the set or choose the one that will best intimidate your opponent.
Introduced in The Wise Man's Fear, Tak: A Beautiful Game is a 2-player strategy game invented by James Ernest of Cheapass Games and Patrick Rothfuss that is reminiscent of classics like Go and mancala. Click here to download or print Tak rules.
Greater Than Games was founded in 2011 by Christopher Badell, Adam Rebottaro, and Paul Bender with their flagship game Sentinels of the Multiverse! Since, they've become known for publishing engaging, richly-themed and highly replayable tabletop games. With these ideals in mind, Greater Than Games merged with Dice Hate Me Games in 2015 and acquired the publishing rights to Cheapass Games in 2019. They publish award winning games like Tak, Kill Doctor Lucky, Bottom of the 9th, Spirit Island, Medium and so much more!
Patrick Rothfuss was born in Madison, Wisconsin to awesome parents. After nine years at the University of Wisconsin-Stevens Point, he accidentally had enough credits to graduate with an English degree. Patrick then went to grad school. He'd rather not talk about it. In March 2007, The Name of the Wind was published and met with surprising success. In the years since, it has been translated into 30 languages, won all manner of awards, and become a bestseller in several countries. After a great deal of work and a few raised eyebrows from his patient editor, Wise Man's Fear came out in March 2011, immediately hitting #1 on the New York Times Bestseller list. When not working on the third book of the series, Pat plays with his kiddos, makes mead, and runs Worldbuilders, a geek-centered charity that has raised more than a million dollars for Heifer International.